Sharing the love we have for our pets through gorgeously scented premium candles!
Candles And Dogs-

Some Of Our Favorite Things!
Lola and Maeve are adorable real-life best friends who were born 5 days apart. Their people, Bob and Jen, are business owners with decades in the candle industry. They had the exciting idea to create a candle company that highlights dog breeds and personalities knowing how much fun it would be for people to see their beloved pets featured on a candle. Jen's sister and niece, Kristen and Loryn, (also dog and candle lovers!) joined the team and we have been growing ever since!
We donate a portion of our sales to help animals in need. There are so many incredible and dedicated organizations and rescues who work tirelessly to make a positive impact in the lives of animals. Running this company allows us to help on a larger scale than we ever thought possible, and that makes us so happy!

Join Our Email List!
We will send you a discount code for your first order!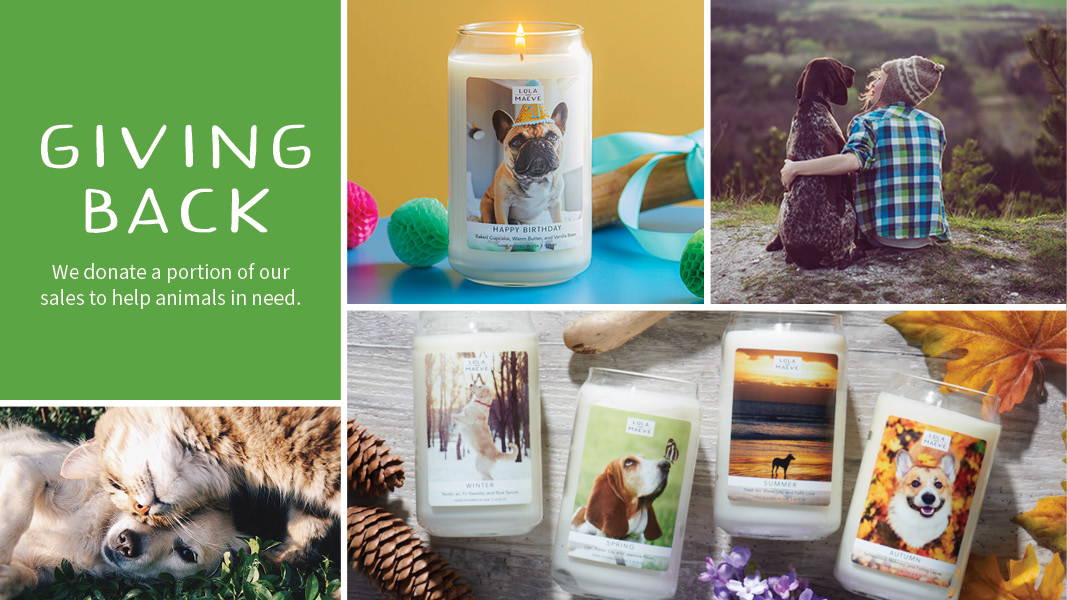 Contact info:
Lola and Maeve, LLC
P.O. Box 306
132 Main Street
Haydenville, MA 01039
978.321.3484
email: hello@lolaandmaeve.com

For press inquiries:
email: press@lolaandmaeve.com